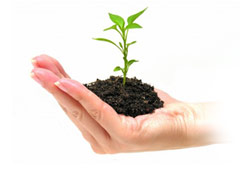 At SFC School, we like to think of Development as the raising of friends and funds that help us advance our mission of providing excellence in education to the students of the Silicon Valley. Working together with a group of highly dedicated volunteers, the Development office seeks to enrich the lives of its current and future students and their families.
The Development office oversees the major fundraising efforts of the school, including the Annual Fund Drive, the Glamour & Glitz Dinner Auction and the SFC Walk-a-Thon.
Additionally, the Development office coordinates major "friend"raising events like Grandparents' Day, Breakfast at Tiffany's, the New Parent Gathering, and Benefactor's Night.
The Development office is responsible for the marketing, public relations, alumni relations and recruitment programs for the school, as well as grant writing and title funding. With the Administration and the School Advisory Council, a comprehensive Development plan was created with the goal of meeting the long-range needs of the school community.
The Development office seeks to increase the spirit and culture of family and community at St. Frances Cabrini. To learn more about the Development office and its programs, please call (408) 377-6545 ext. 3004.